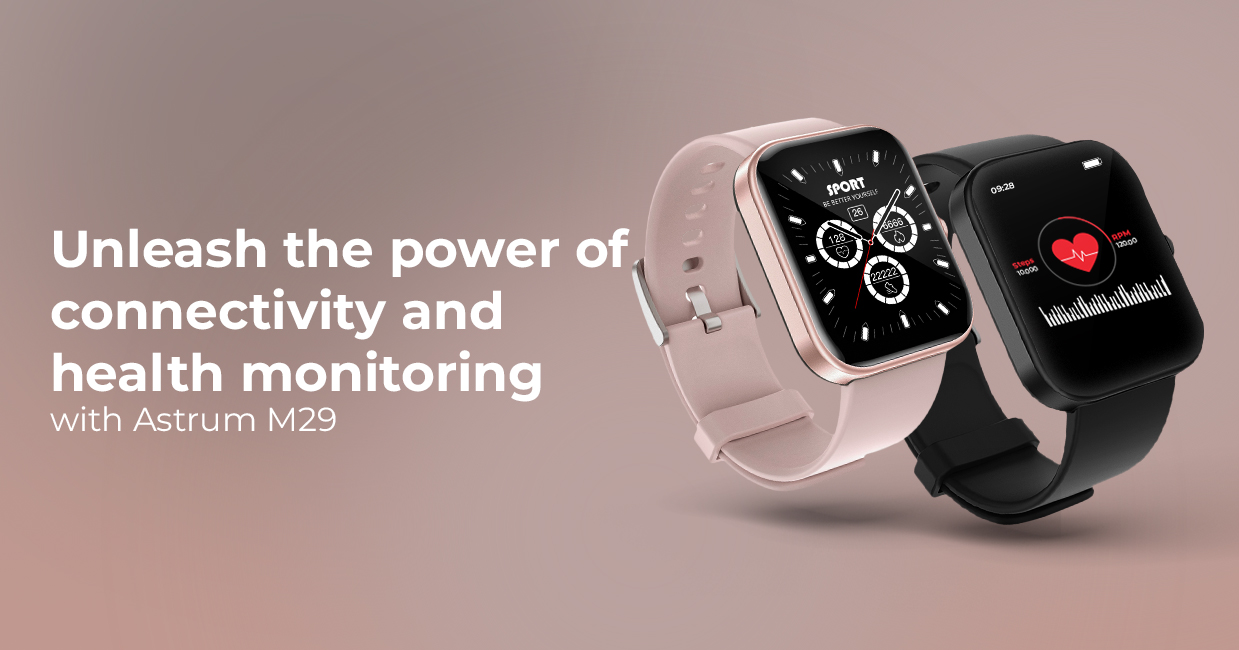 Unleash the Power of Connectivity and Health Monitoring- Astrum M29
A smartwatch is becoming necessary for everyone looking to live a connected and healthy lifestyle. Astrum introduces the M29 Smart Watch. The Astrum M29 is the ideal wearable device that flawlessly integrates functionality with style. It has a 1.85" touchscreen display and a variety of capabilities like calling, music, blood oxygen monitoring, heart rate tracking, body temperature measuring, and sports mode.
With the Astrum M29 Smart Watch, you always have access to the outside world. You can stay in touch even when your phone is out of reach because it can make and receive calls directly from your wrist. The M29 makes sure you never miss an important call, whether you're at work, at a meeting, or exercising. You can put your favorite audio tracks right on your wrist to improve your workouts or daily activities. Throughout the day, listen to your customized soundtrack to stay inspired and energized.
You can monitor your body's oxygen level and gain knowledge about your general health and fitness by doing so. The body temperature sensor makes it simple for you to monitor changes in body temperature while the heart rate monitor makes sure you are aware of your cardiovascular activity. This smartwatch tracks your steps, distance traveled, calories burned, and more in real-time when you're exercising, whether you're jogging, cycling, or doing another physical activity. With this wearable companion, maintain motivation and accomplish your workout goals.
Lastly, always stay connected and embrace the smart lifestyle. Visit our website for further details.