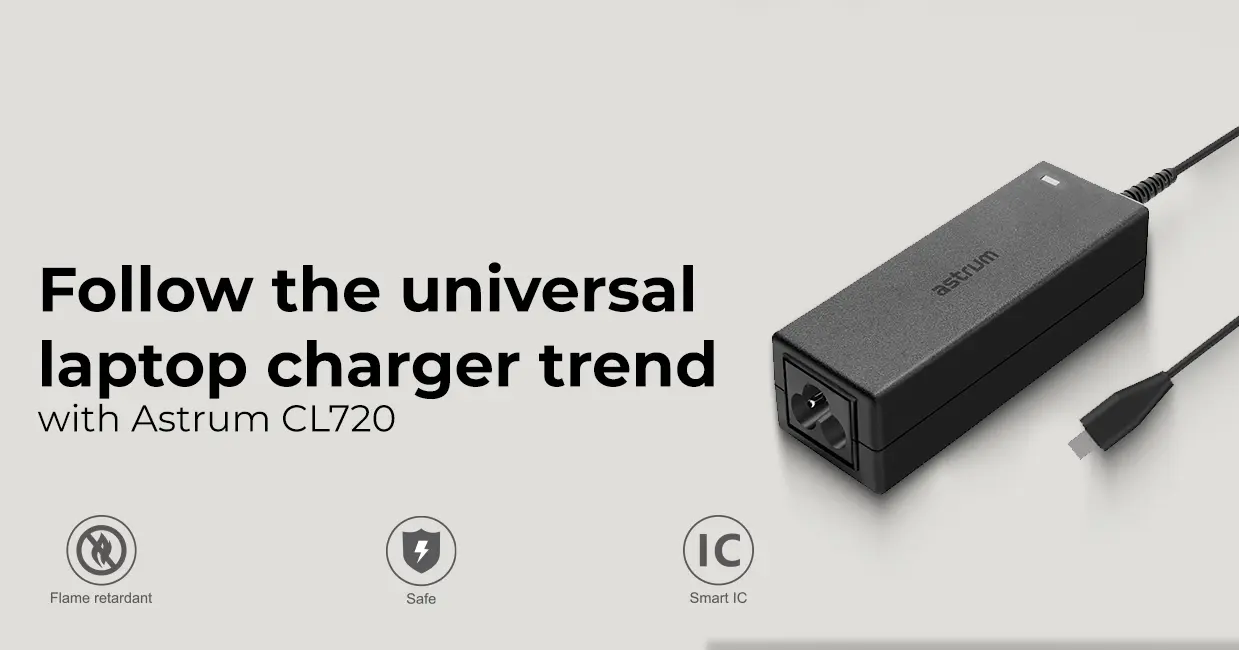 Follow the Universal Laptop Charger Trend with Astrum CL720
Did you know that you no longer need to juggle several chargers for all of your different laptops and gadgets? Welcome to the trend of universal laptop chargers, where practicality meets adaptability. The Astrum CL720, a 45W USB C universal adapter laptop charger, is here to easily charge your laptops, tablets, and other mobile devices.
The CL720's 5-20V variable output lets you modify the power to meet the needs of your device. It is a truly universal charger because of its flexibility, which enables you to charge computers, tablets, and even some mobile devices. When it comes to charging your priceless equipment, safety comes first. In order to protect your devices from potential harm. It is equipped with a multi-protection system that includes over-current, over-voltage, and short-circuit protection. The same universal adapter may be used to charge both tablets and mobile phones, saving you space and simplifying your charging setup. The compact design makes it travel-friendly for professional or frequent travelers.
Embrace the trend and experience the ease of charging all your devices with one versatile and efficient universal adapter. Upgrade your charging experience today with Astrum. Visit our website to know more!