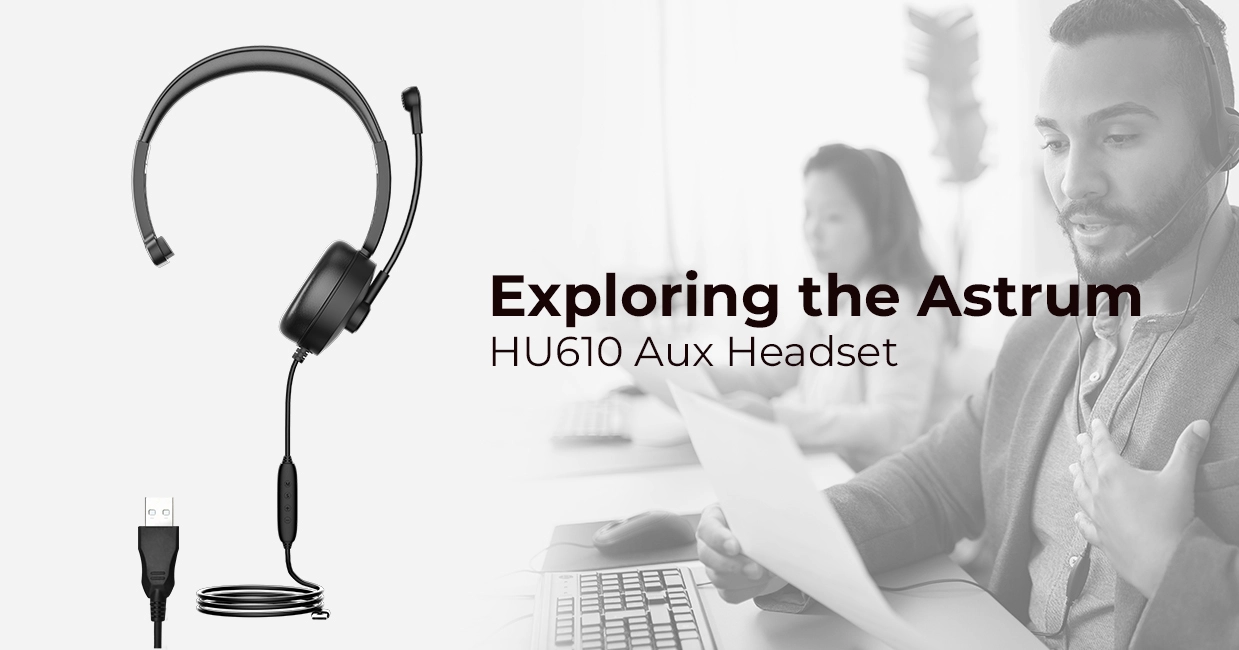 Exploring the Astrum HS610 Aux Headset
Introducing Astrum HS610 Aux Chat Headset that will enhance your audio experience to new heights. Immerse yourself in exceptional sound quality, comfort, and control, all in one sleek package. We can't wait for you to experience this remarkable headset.

These headsets come with a noise-cancelling rotating microphone, which helps you to communicate clearly and effectively. Whether in an office or coffee shop, the HS610 headset ensures that your voice comes out loud and clear without distracting background noise. For your extended meeting, we have designed soft, plush-on ear cushions that provide a snug fit and comfort to your ears. Adjust the volume, mute the microphone, or even answer calls with just a touch of a button. It's all about convenience at your fingertips. It is designed with a standard 3.5mm audio jack, making it compatible with a wide range of devices, including smartphones, tablets, laptops, and gaming consoles.
At Astrum, we believe in delivering innovative and quality products. The Astrum HS610 enhances your daily audio experiences. Keep an eye out for its official launch and become the first one to experience the future of audio technology. Visit our website for further details!
Stay Tuned!