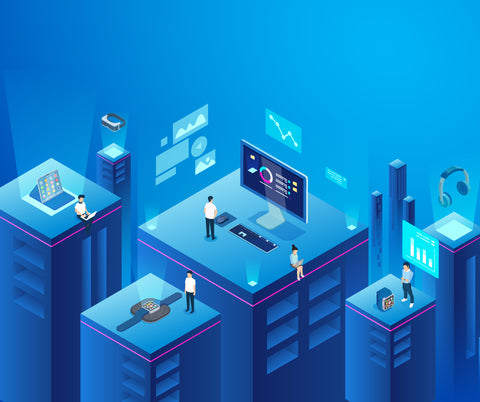 Astrum Holdings Limited is a HongKong based manufacturer of IT accessories and consumer electronic goods. It has its subsidiaries in HongKong,
South Africa, China, Australia, Bangladesh, Egypt, Fiji, Hungary, and . The company has research and development offices in Shenzhen. The company is universally known for its breakthrough technology in providing technically authentic sound peripherals. 
The company is running its operation in eighteen countries and is establishing its subsidiary offices throughout the world. And the company has launched its offices in Bangladesh, India and South Africa. 
The company develops and markets audio equipment, laptop accessories, computer components, cables and connectors, game controllers, other smart accessories, cell-phone accessories, batteries and chargers, smart devices, and robotics solutions. 
Staying on the cusp of technology has allowed us to do what we love best: using technology in countless ways to ease people's life. Astrum is the Latin word for star derived from ancient Greek word Astrum( star).
History
Astrum was founded in 2010 by Mr. Manoj Kumar Pansari has been the Chairman of Astrum since 2010. 
Since its inception, the company has expanded in 18 countries. And provides its services worldwide. 
The company opened its first research and development offices in Shenzhen in 2010. The company won the Asia Business Achiever Award for their daily efforts for almost a decade at Astrum Holdings Limited in 2017.
Astrum received three awards at the 10th edition of the DT Awards 2019. The company received the awards for Best Quality Portable Speakers brand 2019, Best Range of Quality Power Bank, and Fastest growing Smart Devices Brand. 
Astrum received Mobility Accessories Special award for Best Make in India Brand of 2019.
Production
The production of the company is carried out through various manufacturing units in HongKong, India and China. The research and development are carried out in Shenzhen, which contributes to new products. 
Astrum established its manufacturing facility in Tirupati, Andhra Pradesh. Which expands to over 16,000sqm. This facility will also be responsible for various R&D for the existing products and new products. 
Astrum Product Lines
Audio Equipment: Astrum manufacturers various Bluetooth headset, Bluetooth speakers, Car FM and wired Headset. 
Laptop Accessories:  also manufacturers laptop essentials, laptop cooling pads, and cases. 
Computer components: Cases and enclosures, toner cartridges, monitor and backup UPS, card reader, and USB hubs and keyboard and mice are also manufactured by Astrum. 
Cables and connectors: The company makes CCTV and network accessories, connectors and converters, cables, and display adaptors. 
Game controllers: The company manufactures various gaming accessories such as gaming keyboards, wireless gamepads, console gamepads, and PC gamepads. 
Smart accessories: The company manufactures Bluetooth keyboards, charger and power banks, tablet cases, and TV wall mounts. 
Cell-phone accessories: The company manufactures mobile cases, screen protectors, car mobile holders, cell phone batteries, chargers, and power banks and cables and adaptors for cell-phone. 
Batteries and chargers: Astrum also manufactures mobile chargers, backup UPS, laptop chargers, power banks, laptop batteries, and mobile batteries.
Smart Devices: Astrum manufactures various smart devices such as tablets and modems, smart deodorisers, smart health products, and smart security products. 
Speakers / Lights: Astrum has a range of Speakers, from Panel lights, tube lights, GLS bulbs, top spotlights. 
Healthcare: Now Astrum in the market with wide range of personal care products Ultra Violet Steriliser, Infrared Thermometer's and many more.